Welcome to our extraordinary journey, where family, diversity, and entrepreneurial spirit intersect to create a one-of-a-kind luxury car service. Founded in 2008 by a visionary matriarch with a strong background in IT, our company has thrived as a symbol of empowerment, breaking barriers in a male-dominated industry. In 2023, the next generation stepped in, bringing corporate expertise to scale the business even further. Allow us to take you on a ride through our remarkable story.
Our roots trace back to 2008 when a determined and forward-thinking woman, with a deep passion for luxury cars decided to embark on her entrepreneurial journey. Driven by her desire to create a transformative experience in the transportation industry, she laid the foundation for what would soon become an iconic family-owned luxury car service.
Shareen Ghaziani
Owner & President
Fueled by Shareen's unwavering determination and leadership, our company's success story is a testament to the power of nurturing an inclusive and supportive work culture. Under her guidance, we fostered an environment that values every team member's perspectives, driving customer satisfaction to new heights.
INTRODUCING THE NEXT GENERATION
In 2023, Tammie stepped into the business, bringing a wealth of experience from the corporate world. Her expertise in scaling and streamlining operations and sales has allowed us to expand our luxury car service offerings, reaching new horizons while staying true to our core values of family and inclusivity.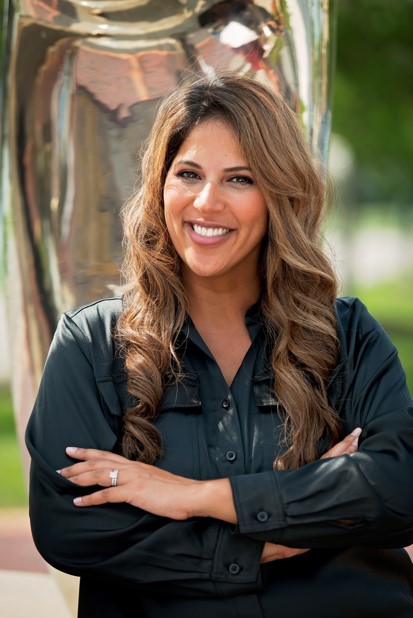 Tammie Bus
Owner & Chief Commercial Officer
GIVING BACK TO OUR COMMUNITY
As a family-centric and socially responsible business, we believe in giving back to the community that has embraced us throughout our journey. Through various charitable initiatives stateside and overseas in our homeland of Pakistan, we support causes that empower women, uplift minorities, and pave the way for a brighter future.
At our core, we are more than just a luxury car service; we are a celebration of family, empowerment, and the spirit of entrepreneurship. Whether you are a corporate executive seeking seamless transportation or a discerning traveler looking for an exceptional experience, we invite you to be a part of our story. As we continue to drive forward, fueled by the legacy of our matriarch and empowered by the corporate expertise of the next generation, we are dedicated to redefining luxury car services, making every journey memorable, meaningful, and empowering.
Welcome to our world of luxury and empowerment. Welcome to our family.